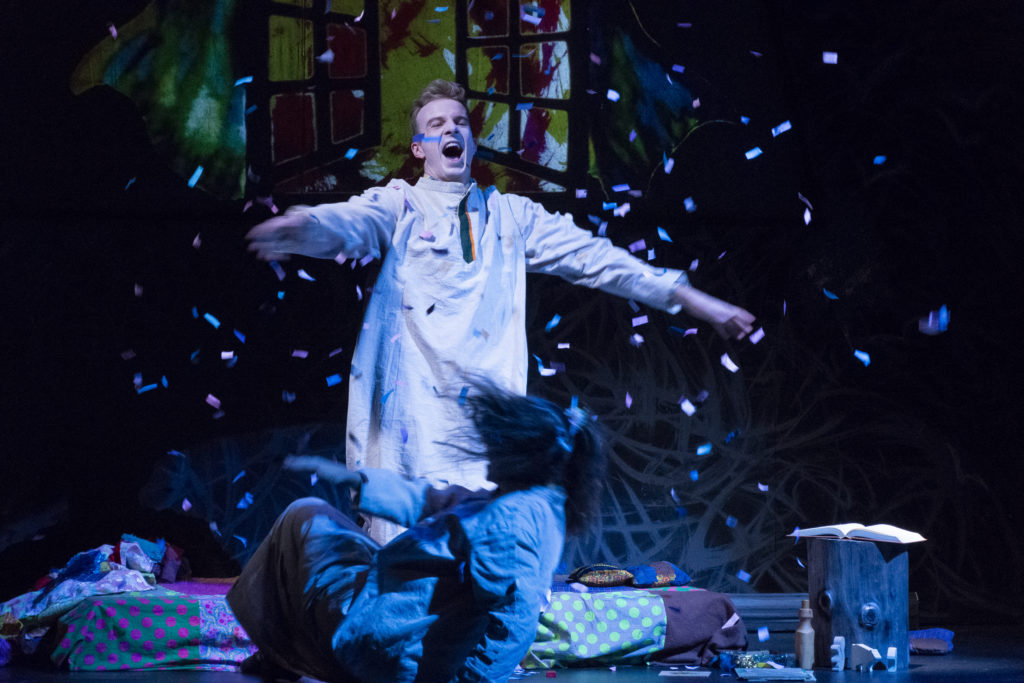 OFFICIAL TRAILER
https://www.youtube.com/watch?v=fk1taqpkomM
Theatre Olympic 2019.
Kurobe. Selene Theatre Hall. Japan
I-SCOT – International Suzuki Company of Toga.
Con: Laurinas Yourgelis – Shy Magsalin – Gabor Koszma – Francesca Bernardi – Benedetta Laurà – Connie Zicou – Diana Bernedo – Sara Fiandaca.
Lighting: Niwa Makoto.
Costumes: Mitsuda Toshimi
The fairy tale L 'Oiseau Bleu – The Blue Bird is considered the masterpiece of the writer, Nobel in 1911, Maurice Maeterlinck. Was performed for the first time at the Moscow Art Theater in 1908 by Stanislavsky and three years later in Paris at the Theatre Rejane, in 1911 and in Italy for the first time by Luca Ronconi in 1979. The success was immediate and resounding. Maeterlinck takes the spotlight of fame with his first play La Princesse Maleine (1889), thanks to the writer Octave Mirabeau that caught the attention of audiences and critics writing in the "Figaro" an enthusiastic article, consecrating and defining the young writer le nouveau Shakespeare Belge.
Blue Bird is the journey of two children in search of happiness of which the Blue Bird is a symbol widely accepted in cultures around the world. The adventure turns along the way on a journey of knowledge, where children will discover the mysteries of Death, the Night of the Future, but especially how to find happiness by learning to know yourself what is around them. Tyltyl and Mytyl, two brothers children of a poor woodcutter, dreaming that the Fairy Beriluna going to find them in the aspect of the old deformed neighbor, Mrs. Berlingot . The fairy tells them that his granddaughter is seriously ill and that the only thing that can heal is the Blue Bird .